Philosophy
After more than 20 years of experience in medical equipment manufacturing, Joson-Care has received orders from small production lines and accumulated experience and energy. It has become one of the best medical equipment manufacturers in Taiwan. The founding spirit of the enterprise is to uphold the direction of "safety first, high quality, and sustainable operation", continuously improve ourselves and break through ourselves, so that every user can enjoy high-standard services.
Joson-Care's strong brand image LOGO is also designed based on this idea.
---
Blue:
Improve product quality and establish a professional image of a professional medical equipment factory.
Red:
Pursue refinement and innovation for sustainable competition, and continue research, development, and innovation.
Green:
The service scope is all over the world, and good after-sales service is provided.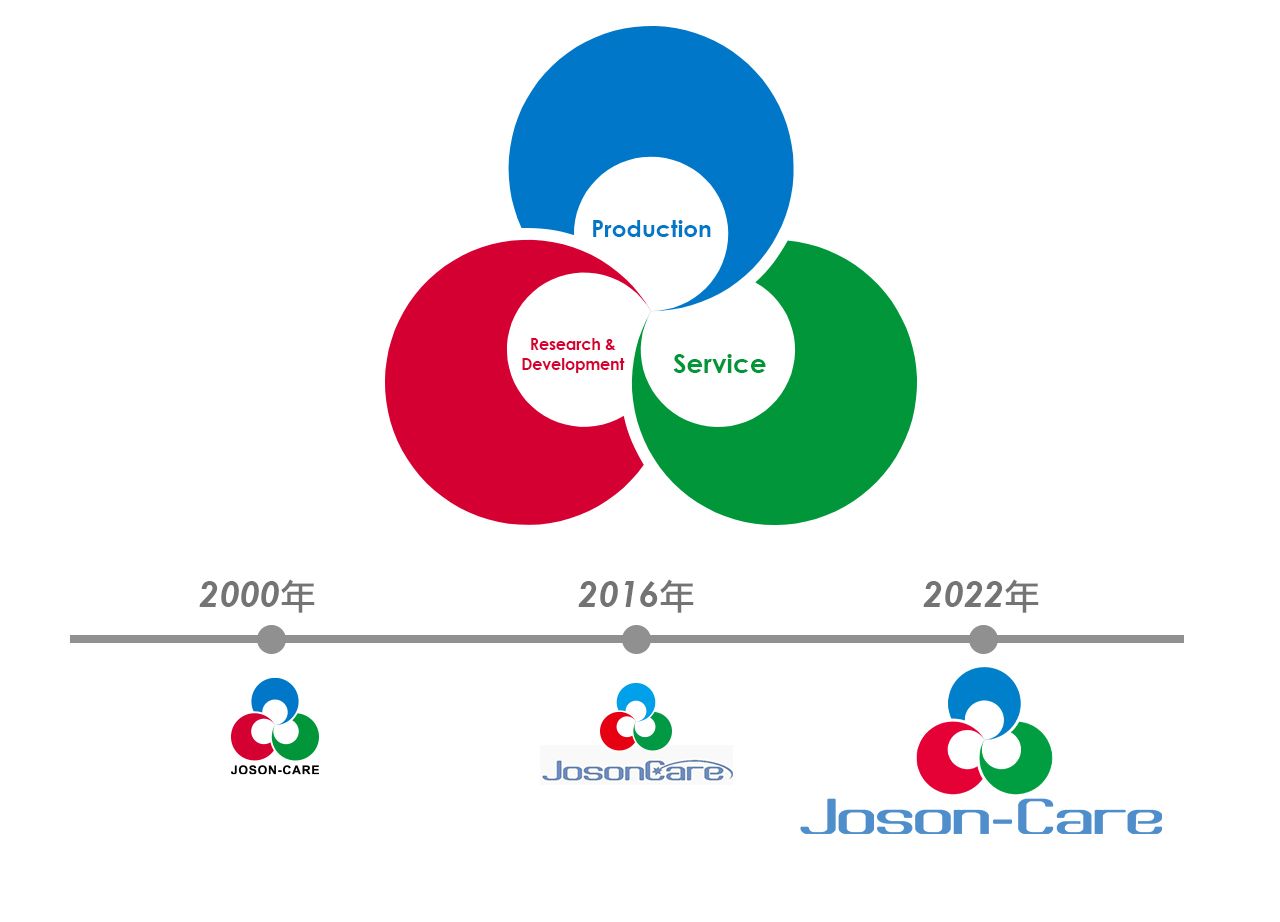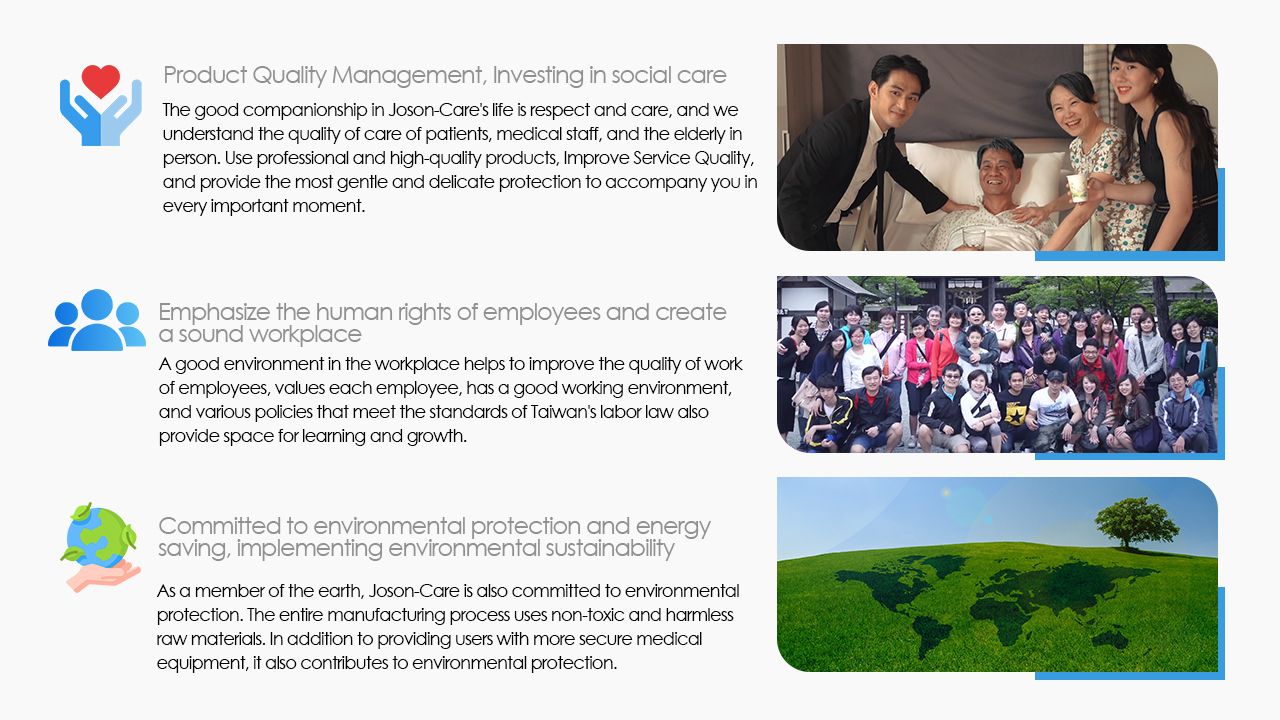 Professional medical equipment manufacturing, Join the community of the global market